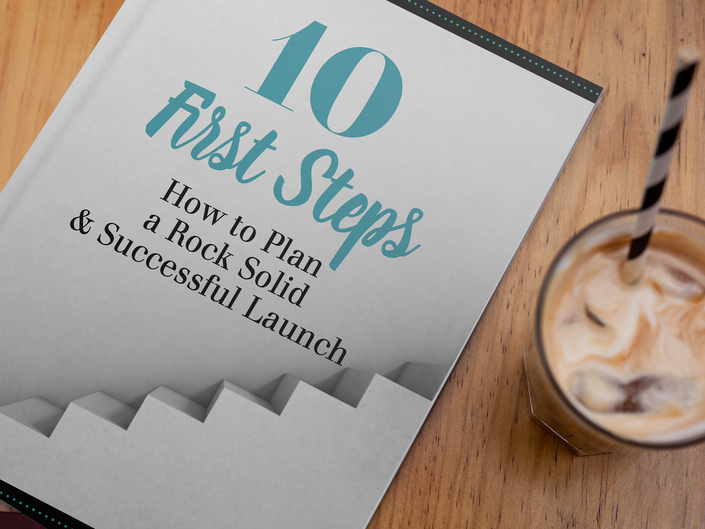 Launch Essentials Toolkit
A library of resources sampled from inside my digital programs. Get started planning your next launch!
This launch toolkit is an evolving library of my free resources all in one spot! Each and everything in this toolkit will help you plan and pull off your first online launch.
And it's not just for beginners only. Every worksheet, video, cheatsheet and free training will provide you a solid foundation to start all of your launches – for all of your offerings whether they are paid programs or your free offers!
Plus – here's another secret – it's the unofficial missing module to my more in depth online course Fearless Launching. In fact, many of the resources I share here are taken directly from inside the program!
Your Instructor
Hi, I'm Anne Samoilov.
And I'm in the business of getting you to launch — your ideas, your next project, your next business, a blog, an event, perhaps even a physical product. I've spent the last decade+ helping entrepreneurs, digital artists, authors, video game developers and healers launch their big ideas.
I've worked with some of some amazing online entrepreneurs including Marie Forleo, Laura Roeder, Jonathan Fields, Amy Porterfield, Racheal Cook, Natalie MacNeil as well as many up and coming start ups who've launched their ideas into the world.

And guess what I discovered?
There may be some frameworks or blueprints, but there is no blueprint for what happens after you take something from an idea all the way to launch. There's no telling what amazing business discoveries you will make.
And don't get me started on that – you WILL discover something about your business.
Here are a few things you'll find in the Launch Essentials Toolkit:
The First 10 Steps To Plan Your Launch
This guide-slash-workbook will take you through the crucial first steps to planning your launch. You'll get to read, reflect, fill in the blanks and by the end you'll start to see an actual launch plan emerge! Get to work!
Project Breakdown Template
This insanely easy template will help you plot out each and every task that has to happen during your launch. When you see it, you may even say DUH! You can use this in excel, import to google docs, or print out!
How To Build Your Launch Team
This video presentation is taken directly from my Fearless Launching program. It teaches you a few different types of teams you may need to hire and gives you a few options for getting those key people on your team asap!
How To Use Swipe Files The Right Way
This video teaches you my take on using swipe files the right way. When you're in the middle of a launch, it might be tempting to follow or copy how someone who's successful is "doing it", but beware! You'll learn how to use swipe files and why you shouldn't EVER copy. (video + pdf slides included)
20 Simple Actions To Organize Your Business
This downloadable pdf-checklist will have you setting up the right systems for your launch, but also help you organize your business. There's nothing worse than going into a launch with a messy, hard to navigate operation -- set these systems up and your launch will run smoothly without weighing you or your ideas down.
New free subscriber-only resources are being added to the toolbox all the time. Sign up below for free now and get access forever.